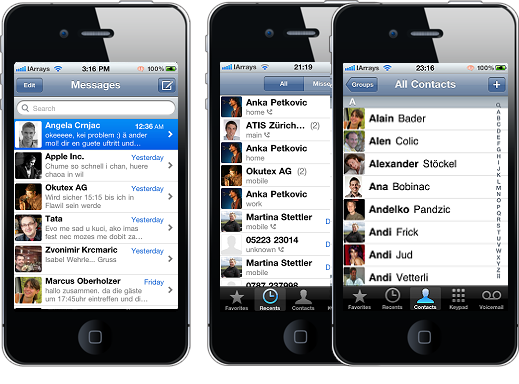 Enhance standard iPhone apps like Phone, SMS and Contacts by adding contacts pictures.
Enhance standard 'Phone, SMS and Contacts' apps
Copic enhance iPhone standard mobile phone app by adding contact pictures to everywhere including Favorites, Recents and Contacts screens in it. Copic does supports contact images and your own Avatars in SMS app.
Images Everywhere
Copic shows the contact pictures everywhere on your iPhone. This wonderful tweak currently supports Phone, SMS and Contacts apps in your iPhone.
No additional App required
Copic does not add any extra icon to your iPhone's Springboard and you can manage your picture settings directly from iPhone's standard settings. You can turn off Copic if you don't want to use it any more. It offers more options when compared to it competetors with in very less price.